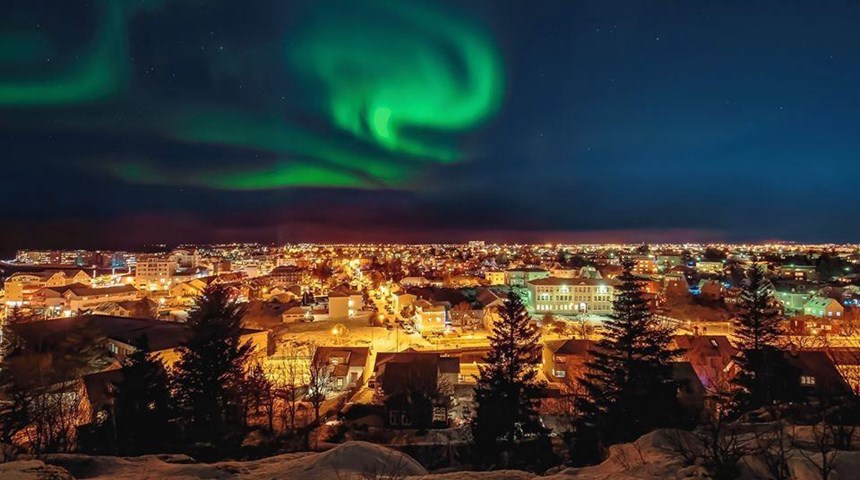 January 2020: Jet2.com and Jet2CityBreaks has today announced that it is launching a programme of once-in-a-lifetime trips to Iceland from Belfast International Airport for the very first time for Winter 20/21.
Customers in Northern Ireland can select from a choice two four-night trips in either October 2020 or mid-April 2021, the best times of the year to experience this incredible destination and the spectacular Northern Lights.
 This brand-new programme of dedicated trips gives holidaymakers in the region great choice and flexibility for those wanting to experience everything this Nordic island has to offer. Whether it is the cityscape of Reykjavik, the spectacular Northern Lights, or the stunning Golden Circle and its geothermal lagoons, spas and waterfalls, Iceland provides an incredible variety of things for customers to experience and see.
 Customers can pick from flight-only or package holiday options, with package options with Jet2CityBreaks available for a low £60 per person deposit. Package options with Jet2CityBreaks include a guided Northern Lights Tour, flights with Jet2.com including 22kg hold luggage, transfers to and from the airport, as well as a choice of 3 and 4-star hotels in central Reykjavik which provide the perfect base from which to explore and experience authentic Icelandic cuisine. In addition, excursions to the Golden Circle and Blue Lagoon are also available to purchase.
 All flights to Keflavík International Airport near Reykjavik will be operated by award-winning Jet2.com on Boeing 737-800 aircraft, and the full programme from Belfast International Airport is as follows:
4-night weekend trip on 1st October – 5th October 2020

4-night weekend trip on 22nd April - 26th April 2021
Steve Heapy, CEO of Jet2.com and Jet2holidays, said: "Following the enormous popularity of our services to Iceland, we are delighted to be offering a greatly expanded programme for Winter 20/21. This includes launching dedicated trips to Iceland from Belfast International Airport for the very first time.
"Iceland is a destination that is rapidly growing in popularity thanks to its huge variety of choice for travellers. Whether it is geothermal spas, geysers, natural parks, the incredible Auroa Borealis or the world's northernmost capital Reykjavik, this small North Atlantic island is truly unique. The beauty of Iceland, coupled with Jet2.com and Jet2CityBreaks' award-winning benefits, means we are confident that these new trips will be very popular with customers in Northern Ireland."
For further information and to book, visit www.jet2.com or www.jet2CityBreaks.com.
| | | | | | |
| --- | --- | --- | --- | --- | --- |
| | | | | | |