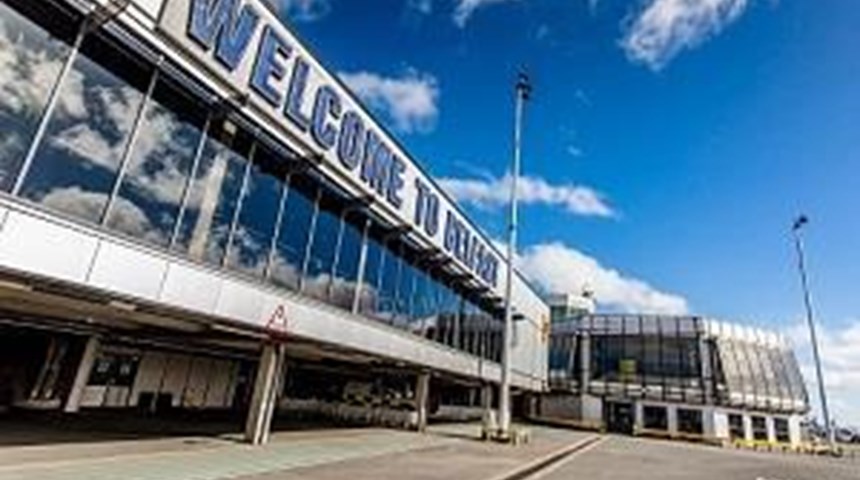 Finance Minister, Conor Murphy, Economy Minister, Diane Dodds and Infrastructure Minister, Nichola Mallon today engaged with the Chief Executives of Belfast City, Belfast International and City of Derry airports. Ministers Murphy, Dodds and Mallon are backing the airports call to the UK Government for an immediate support package for the aviation sector to include; emergency financing, suspension of regulatory costs and deferral of payments including VAT and corporation tax.
Speaking after the meeting Finance Minister, Conor Murphy said: "Covid-19 is having a profound impact on the aviation industry.  Last night I pressed the Chief Secretary to the Treasury, Stephen Barclay for specific measures for airports including an Employee Support Package.
"Covid-19 has resulted in the number of flights declining dramatically. It is vital that our airports are supported to enable them to continue to operate and retain their workers through this challenging time. Treasury must act now."
Economy Minister, Diane Dodds said: "Maintaining air connectivity is absolutely vital to Northern Ireland, both for tourism and for direct access to economic markets in Great Britain and beyond. We have already sustained a heavy blow to local connectivity with the loss of Flybe in recent weeks and now Covid-19 is having an enormous impact on the demand for, and operation of, both domestic and international air travel. 
"It is clear that, with the significant reduction in air traffic through our local airports, the UK Government needs to provide support measures so that the airports and airlines can weather this downturn and remain able and ready to bring people in and out of Northern Ireland for both business and leisure. I have recently spoken with the Minister for Aviation in the Department for Transport, which is responsible for civil aviation in the UK, and the Secretary of State for Northern Ireland about the absolutely critical importance of air connectivity for Northern Ireland and I will continue to raise the issue in Whitehall at every opportunity."
Infrastructure Minister Nichola Mallon said: "As an island, our airports are a vital part of our connectivity and infrastructure network and ensuring we have a vibrant aviation industry will be essential to rebuilding Northern Ireland in the months ahead.  Later today I will be speaking to the Secretary of State for Transport Grant Shapps and I will be raising these concerns directly with him and I will work with my colleagues in the Executive to make the case for support to the treasury."
| | | | | | |
| --- | --- | --- | --- | --- | --- |
| | | | | | |