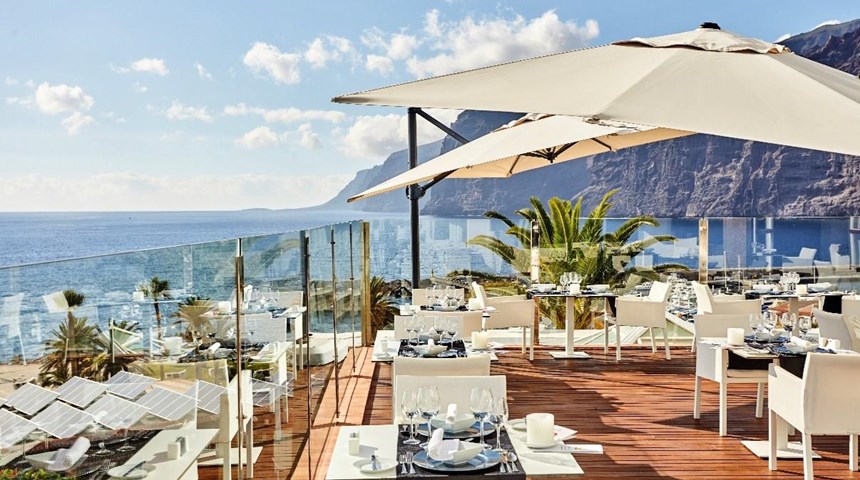 Booking a holiday should be exciting. However, for those with food allergies it can be challenging. Trying to decide where to go, and which hotel to stay in, can be difficult when you have specific dietary requirements.
The good news is that the travel and tourism industry has made great progress in catering for different needs in recent years. So, if you're on a gluten-free diet, you'll find many hotels and destinations around the world will suit you. As Coeliac Awareness Week approaches (15th – 21st May), we wanted to reveal some of our best gluten-free friendly holidays to help you find the ideal break.
GREECE
The Greeks follow a Mediterranean diet, which includes many grilled fish and meat dishes. These are naturally gluten-free, so you won't need to spend too much time worrying about what you can eat. However, you'll also come across other popular dishes such as moussaka, and ingredients such as pita bread and filo pastry.

Two of the best places to stay in Greece that cater to gluten-free diets are the TUI Sensatori Atlantica Caldera Palace in Crete, and the Blue Lagoon Resort in Kos. The latter offers menus to suit those with food allergies and intolerances, in three out of its four restaurants. At the Atlantica Caldera Palace, you can talk to the Food and Beverage Manager to find out about their gluten-free options.
TENERIFE
Tenerife is famous for their food including puchero, arico cheese, morcillas dulces and conejo al salmorejo. However, there are plenty of alternatives if these aren't suitable.
The beauty of staying at a TUI BLUE hotel, is that you are guaranteed a selection of gluten-free meals. At the TUI BLUE Los Gigantes there is a buffet restaurant and with prior notice, staff are happy to cater for gluten free requests.
TURKEY
The traditional food culture in Turkey is all about taking it slow, and really making mealtimes into an event. If you sit down for some classic Turkish meze, expect an almost never-ending selection of hot and cold appetisers to be brought to your table, designed to be nibbled over hours of drinks and chatter.
The TUI BLUE Seno is a fan favourite, not only for its sea-view infinity pool but also the gourmet dining. They make sure those who are gluten-intolerant enjoy mealtimes like everyone else.
LANZAROTE
The volcanic island of Lanzarote boasts a lot of great gluten-free dining options. The TUI Blue Flamingo Beach Resort is renowned for its speciality diet menu. It offers a wide selection of dishes, including gluten-free pizzas.
Another great resort offering gluten-free dishes is the Hipotels Natura Palace. Here, you'll find all of their gluten-free meals are clearly highlighted on the menu. You can also talk to the chef to discuss your requirements.
PORTUGAL
Although Portugal tends not to offer the same level of gluten-free options as in many other parts of Europe, there are still options available for gluten-free guests. When you're dining in local restaurants, avoid dishes which contain "cevada" or "trigo" – barley and wheat. You'll also want to eat grilled rather than fried foods. If a dish is "sin-gluten", it's safe for you to eat.
The TUI BLUE Falesia offers various cuisines at the buffet, plus there's an à la carte place and on selected evenings the pool bar is transformed into a barbecue. Gluten-free dishes will be visibly marked, so you can feast carefree.
Wherever you plan on jetting off to on holiday, you'll find the chefs at most restaurants will be happy to put together gluten-free dishes. It is recommended that you contact the hotel before your trip to discuss the details and they will typically work with you to cater to your needs.
| | | | | | |
| --- | --- | --- | --- | --- | --- |
| | | | | | |