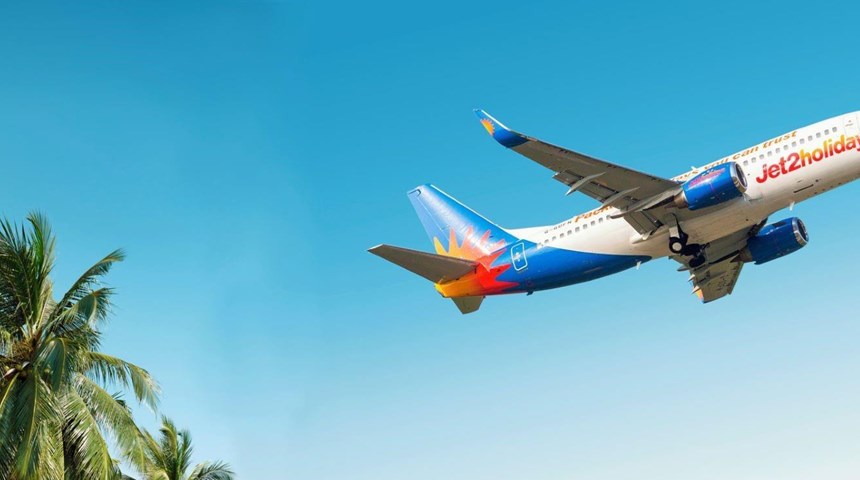 Jet2.com and Jet2holidays ramps up Summer 22 capacity once again to sunshine favourites from Belfast International Airport
Leading leisure airline and tour operator adds additional seats to the Canary Islands

Expansion comes as Jet2.com and Jet2holidays experiences strong demand and soaring customer confidence, following the removal of all travel restrictions With travel restrictions ending and international travel returning to normal, Jet2.com and Jet2holidays have responded to customers booking holidays in their numbers by adding more flights and holidays to Gran Canaria for Summer 22 from Belfast International Airport.
The leading leisure airline and UK's leading tour operator to many destinations across the Mediterranean and Canary Islands have responded to increased customer confidence and continued demand by putting on extra services to the popular holiday destination on 28th April.
The additional flights are perfectly timed for the Early May Bank Holiday. The expansion is the latest in a series of recent capacity increases from the award-winning airline and tour operator. More flights and holidays have recently been added to Malaga and Tenerife from Belfast International Airport for Spring and the Easter holiday season. Jet2.com and Jet2holidays are offering a huge programme for Summer 22, with capacity being bigger than it was in Summer 19, and the companies are now expanding this even further.
Since travel restrictions started to be eased at the beginning of the year, Jet2.com and Jet2holidays have experienced strong and sustained demand. This demand has been boosted even further in recent weeks, following the removal of the passenger location form, and testing for unvaccinated customers. As international travel returns to normal, recent polling from Jet2.com and Jet2holidays has shown that customer confidence is at its highest point since the onset of the Covid-19 pandemic.
Data revealed that 7 in 10 (70%) respondents to a weekly survey about travel say they feel confident about booking and travelling on holidays. This increased confidence is continuing to translate into strong demand as customers flock to book their getaways to popular sun and leisure city destinations across all seasons, with Summer 22 being one of the most popular times to enjoy a getaway.
Steve Heapy, CEO of Jet2.com and Jet2holidays, said: "After the removal of all travel restrictions, international travel is looking like it did before the pandemic. This return to normal has led to customer confidence bouncing back strongly, with holidaymakers jumping at the chance to get away. As such, we are seeing enormous growth for all seasons, with Summer 22 proving to be one of the most popular times for a holiday.
In response to that, we have added additional capacity to Gran Canaria from Belfast International Airport, providing customers and independent travel agents in the region with even more choice and flexibility. We are pleased to be offering a huge programme for Summer 22, with capacity being bigger than it was in Summer 19, and we are now expanding this even further. He added: "As our operation scales up, we are anticipating a busy and successful year ahead, flying lots of happy customers on our award-winning flights and holidays. Customers are looking to make the most of jetting away on their well-deserved holidays once again, and we are confident that these extra flights will prove a hit
| | | | | | |
| --- | --- | --- | --- | --- | --- |
| | | | | | |